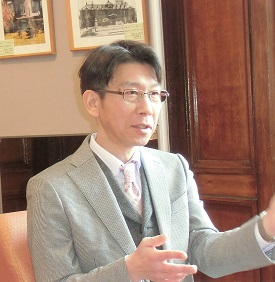 Born in Saitama Prefecture
Wheelchair guide helper
Counselor for welfare equipment
Tokyo Chamber of Commerce and Industry Welfare Resident Coordinator Third grade
Tertiary amateur radio engineer
Among the valuable your time, come under .. to psychological counseling room roads laid homepage, thank you very much.
I love cats, is Hiroshi Miyauchi of general manager.
 
I was involved in the work of the financial industry and telemarketing industry.
Sales person, consulting, team leader, management.
After doing various jobs and positions, we are conducting psychological counseling in Sapporo.
Compared with other counselor teachers, I think that it has changed a bit.
In the era of employees, baptism of technological innovation such as globalization and IT. At the same time, the society has continued to change, and new ideas and diverse values have emerged.
Of course, the flow is currently progressive, in the future, not only influential sources, but also individuals such as SNS will be subdivided and the share will be fragmented and diversified more and more.
It is peculiar in Japan, but it is commonplace for me to worry unlimitedly, myself, how to face interpersonal relationships and work, my ability and existence value.
Doing impossible or troubling too much to destroy your physical condition, also feeling inferiority feeling and depraving when you compare yourself with those who are doing well with health, blaming themselves with self-management shortage and self.
I thought now, there was no cure.
Although it is me, there were many opportunities to receive consultation and meet at work.
While in the heart I think that "I would like to consult someone ...", the opportunity comes one after another.
As well as consultation and troubles on work, I received various consultations even private things.
From practical talks, technical talks, to human relationships, life counseling, thoughts and feelings, etc.
Meanwhile, what I felt while looking at people who are consulted is that there are many people who feel loneliness in "heart".

Is there nobody who can speak closely?

Oh, you might as well ...
While thinking about such things, I noticed while consulting and interviewing repeatedly.

Whether the entrance to consultation, for example, work or everyday trouble,
Even though I think it is small from the person himself, it is the fact that some people are caught in trouble and are inconvenient.
Some people are aware of this fact.
At that time, I was worried about that further because I thought "Why? What?" To that person.
In Japan society, there are so many such people.
Then, studying, I will give counseling! I decided, I studied psychology.
Many Japanese are sensitive to the eyes of others.
"There is no one who can speak to themselves" ⇒ "I care what I think and I can not talk"
There are also people who have less interaction with people.
Or, some people do not have a reliable person, no one can talk with real intention, some people do not know who to talk to.
As for heart trouble, no one can speak much more. I also did.
Please understand that the following description is "a unique situation in Japan".
In the case of Japan, during the big family family during the economic growth period, we talked to grandparents, parents, seniors of life and heard direct wisdom from the experiences talks.
It resulted in actions, and by experiencing it became my learning and I arrived.
In the present age, the information that I want and the necessary wisdom and answer are instantly available. On the other hand, I do not get the experience, which is the foundation of learning, that is, the process. I will understand it with my mind. I would like to have an experience, but I can not jump into the process afraid of failure. I can not enjoy the journey of adventure ...
Also, from large families to nuclear families, couples, and individuals. In some cases, changes in lifestyles that people demand are ironically "divided".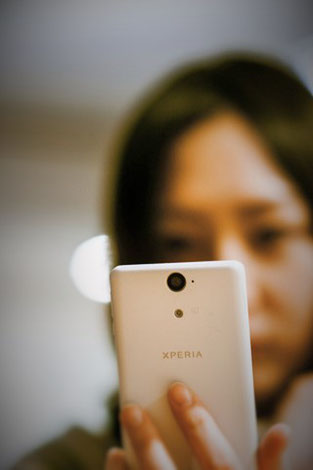 Japan, which is a latecomer of individualism compared to Europe and the United States, is now in individualism in a mature society.
In addition to the evolution of information technology, the development of information networks, diversification of values has advanced due to the spread of individualism, the freedom of individual choice has expanded.
People who have kept peace of mind with the same surroundings and who are not resistant to individualist society are suffering from excessive stresses of self-selection, self-determination, and self-responsibility.
In addition, because the speed of work is fast now, some people may not feel confident and grow frustrated because their own growth can not catch up. Some people decide that they are inferior compared to people, others can not keep a match between the heart and the mind, others do not lose sight of themselves.
The current competitive society is not an easy environment to consult with other people compared to before.
In such circumstances, we think that self-care of heart is important for enjoying healthy everyday life and enjoying participating in society.
In psychological counseling in Japan, it is a recognition that it will be received after the heart is about to collapse. However, I believe that it is a society that requires psychological counseling as a prevention from the interview experience of ten years. Necessity will increase further in the future.
In modern Japanese society, familyism is collapsed from the declining birthrate and aging of population and population decline, and it will become the world of individualism from now on. In the world of individualism, it is easy to do when you are in good shape, but when you get sick, there are no lonely and uneasy world so much. From day to day, face it with your heart consciously and want to use counseling well.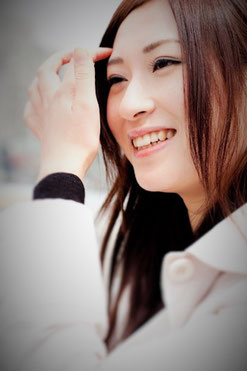 People from other countries trace the history of nations, politics, culture, religion, and values, which are different from Japan, respectively. On the other hand, we think that "being as selfish as possible" in any environment and scene is "people's theme" that is common to all the world.
Everyone has the answer in myself. No, it is only in me.
Let's face ourselves! Let's harmonize with ourselves! To everyone who decided that,
Psychotherapy Counseling Room "Michishiki" Psychological Counselor "Hiroshi Miyauchi" will do counseling "to lay the way" according to the client.
We will also provide counseling to actively participate as well as those who want to hear the talk.
There is no need to forcibly brighten. I admit that I am negative.
What matters is to face yourself firmly. It is to gradually remember the natural "your likeness" in nature.
Please also face your precious heart like you love cats. Because living more like yourself is life.
Thank you for reading my self-introduction, Hiroshi Miyauchi.
On the next page I will show you the two main sessions of the psychotherapy room "Michishiki".
Chief Hiroshi Miyauchi's blog is here.